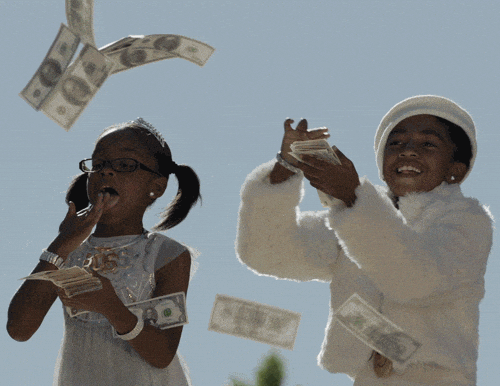 Summer is finally here, but it's 500 degrees though?!?! But that's another story – I'm actually here to talk about putting some mula (money) back in your pockets. Making it rain LEGALLY. For those of you who are new to the blog, I try to share whatever knowledge, tips and things that I know will be beneficial for us all. I live by this rule: "Sharing is caring". Now, it may not be much but it's something – I mean, you have to start somewhere, right? Don't get me wrong, I still have a budget plan where I am saving a proportion of my earnings but I'm not here to talk about that. (I will create that for my future post if interested.) I'm not an accountant but don't push me. If you're a pro at saving then this post is not for you. This post is for the struggling individual like myself who finds it quite difficult to turn down a sale or have a bad habit of dining out just because. I am a SWIPING MACHINE. Oh, and now that I am a mom – it's double the trouble. Not a day goes by, I'm always swiping my card for something. I would walk into a store with the intentions of buying one item and will end up buying everything but that one item I came in for. Is it just me? Oh OK.
For some people, it may be easy for you to say: "I want it but I don't NEED it so therefore, I won't buy it". But for me, it's different – my saying would go a little something like this: "I want it but I don't NEED it, but then again – I DESERVE it so therefore, I will buy it". My conscious is basically saying, "TREAT YOURSELF GIRL" And guess what? I do just that and end up feeling guilty towards the end (guilty pleasure). Well, the guiltiness is now in the past.  How would you like to have the pleasure to shop till you drop without feeling so guilty? Trust me, I didn't think it was possible either but it's possible! Thanks to my cousin, she introduced me to an app that I've been using since March called Acorns. I swipe my card as I please and save at the same dang time. How sway?  Let me break it down and explain in details.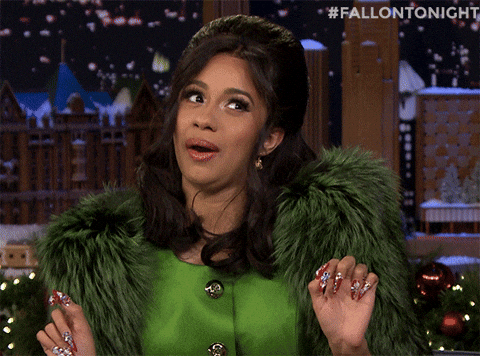 Acorns is an app that will help you save and invest your spare change. You will first need to provide your bank information and link your debit or credit card into your account. There are multiple ways to invest with Acorns but I will only explain the three options that I'm aware and well-informed of:
Round-Up
When you make a purchase using your linked card, Acorns will keep track of your change rounding up your purchase to the next $1.00 and will then invest the change for you.
Example: You're at Dunkin Donuts and you order a medium coffee for $2.75. Acorns will add an extra $0.25 to round up the purchase to the nearest $1.00. That $0.25 is what they call a Round-Up.
When you round up a total of $5.00, Acorns will then transfer it from your checking account to your Acorns account and invest your money to the market for you. It's automatic, all you have to do is swipe your card.  It can be multiplied by 2x, 3x or 10x.
Recurring
Acorns give you the luxury of setting up a monthly, weekly or daily recurring investment. You can set aside as little as $5 weekly and watch your money grow. Select the amount of money you want to invest on a regular basis and then choose the desired time period.
One-Time
It's a one-time investment and will not be repeated. You can choose from as $10.00 or as high as $100.00. Your One-Time Investment will be transferred from your funding source in 1-3 business days.
Using Acorns is as simple and easy as 1, 2, 3 and it's only $1/month. You can withdraw and deposit your money at any time at NO CHARGE. There are no limited balance or overdraft fees and its unlimited FREE or fee-reimbursed ATM's nationwide. It gets better, if you sign up and refer a friend – Acorns will invest $5.00 each in your accounts! Secure the bag, start investing with Acorns right now! Get $5.00 when you use my invite link: https://www.acorns.com/invite/?code=XJWX8F
Thank me later!