Attention all female entrepreneurs and goal getters, class is now in session!  Are you ready for a successful new year? It is the year 2019 and I know you have all of these goals lined up but have you ever thought about how much of a great impact your style can make in your business? This is why I have decided to go back to the basic and give a clear vision of Real Pointers Style. I want to give a step by step styling guideline of how you can build your confidence higher along the way. I'm going to start our first lecture on organizing your closet.
The beginning of recognizing your sense of style starts from your closet.  You don't need to have a big house or live in a mansion to create your dream closet. You also don't need to spend a lot of money, all you need is patience and a little thinking outside of the box. Having a clean and organized closet is the best solution to your wardrobe wondrous and morning routine. An organized closet allows you a spacious advantage to buy new clothes and shoes. (New Year = New Wardrobe).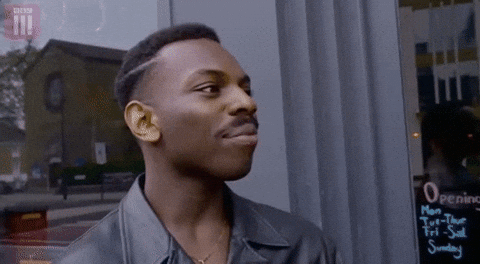 Here are five ways to maintain a clean and organized closet:
The most important principle in closet organizing is to separate your blouses, pants, dresses and skirts. It's convenient and easy to find when you want to look for those items. 
Keep dirty clothes, non-frequently used items hidden. Don't display it front and centered of your closet. Try to keep your closet as presentable as possible to avoid clutter and messiness. 
Season-code each category. Winter pieces can be hanged on one section and fall pieces can be hanged on another section. You can also split up your wardrobe by certain occasions or colors. (Formal and casual attire). The choice is completely up to you. 
If you don't have enough space in your closet, this is the part when you think outside of box and get creative. Set up a dressing area by a wall space with a mirror and a nearby nook. If there are items that won't fit in your closet or dresser, underneath your bed can be a storage as well. 
Shelves are keys and an extra space for a storage. Customize shelving to put your pumps and purses. 
If you're planning to revamp your closet and looking for stores to get your creativity going, here is a list of stores direct links to choose from below:
1.) https://www.containerstore.com/custom-closets
2.) https://www.homedepot.com/collection/bedroom/instant-classic-closet/id-35539
3.) https://www.ikea.com/ms/en_US/usearch/?query=closet
I am in the process of organizing my walk-in closet. For those of you who don't know,  I recently moved into my new place. I will be more than happy to share with you my "Before" and "After" pictures/videos. But I would also like to see your closet! Share with me what's in your closet. Our next lesson will be about "The Meaning of Colors/Patterns". I hope you have enjoyed today's lecture and class will resume on Wednesday. Make sure you're prepared for your 1st quiz!